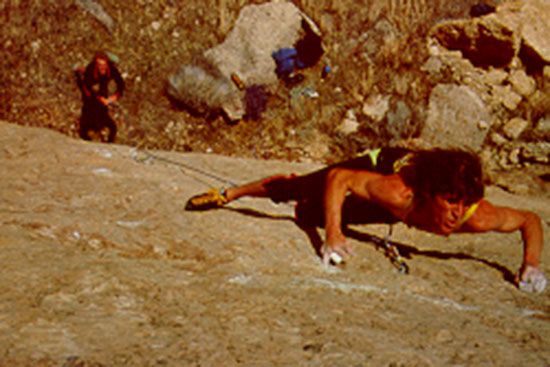 Sinks Canyon's huge limestone, sandstone and granite cliff faces are considered one of the country's best climbing areas. Climbers from around the world come to challenge themselves on routes that range from easy, to extreme and beyond.
Nearby another world class climbing area, Wild Iris, attracts climbers to it's dolomite walls.
A number of climbing guides are available for sale in Lander and at the park and information is available at the National Outdoor Leadership School in Lander, and the sporting goods stores Wild Iris and Gannett Peak Sports on Main Street in Lander. For more information about climbing contact the National Outdoor Leadership School at www.nols.edu or Wild Iris Climbing at www.wildirisclimbing.com
You can access a map of the Climbing Trail here in the Maps area of this website.